We Makes
, With High Quality Material
Logam Jawa is a part of Maspion Group. Manufactured product with brand Jawa®, Colan®, Alcor®, Mikado®, Mazaya®, Maslon® and Maslon Grill® with thousands of products.
Being one of the largest consumer durable goods producers in the world, Logam Jawa posseses strong expertise in marketing and manufacturing wide series of quality houseware, kitchenware, bakeware and home appliances. It has an established and extensive distribution networks both domestically and internationally trough distributors, agents, or retailer.
Logam Jawa believes that corporate social responsibilities is part of corporate culture and begins at home and belongs wherever it operates. This serves shareholders interests just as it benefits the people and country.
We strives to be the partner of the choice in life of our customer, employees, business partners and other social members of the community by offering not just our products and services but also offering partnership in every area of life. Because our customers are our number one priority!
Maspion Sprayer Electric

Handsprayer from MASPION was created to make farmers work easier and faster. More harvests and farmers become prosperous. MASPION is committed to participate in developing Indonesian agriculture. Maspion Sprayer Electric meets all your spraying needs - whether it's cleaning, sealing, fertilizing your lawn or garden, or controlling insects.

---

18 Liter sprayer meets all your spraying needs (controlling weeds and pests, growing flowers and vegetables and cleaning decks and siding)
Heavy-duty poly wand with shut-off featuring a comfort grip, lock for continuous spraying and an in-line filter
Adjustable padded straps with Waist belt.
Complete with Manual Book.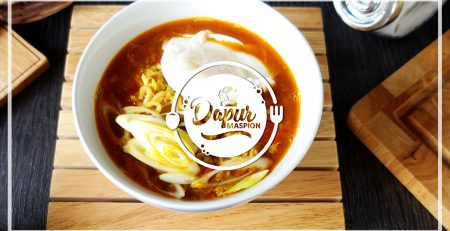 Sedapnya bumbu kari berpadu dengan kenyalnya mie. Wuihh, apalagi... read more