We Makes Beautiful
, With High Quality Material
Logam Jawa ® Is a Part of Maspion Group. Recognized Brand Jawa®, Colan®, Alcor®, Mikado®, Maslon® and Maslon Camping® With Thousands of Products.
Being One of the Largest Consumer Durable Goods Producers in the World, Logam Jawa ® Posseses Strong Expertise in Marketing and Manufacturing Wide Series of Quality Houseware, Kitchenware, Bakeware and Home Appliances. It Has an Established and Extensive Distribution Networks Both Domestically and Internationally Trough Distributors, Agents, or Retailer.
Logam Jawa ® Believes That Corporate Social Responsibilities Is Part of Corporate Culture and Begins at Home and Belongs Wherever It Operates. This Serves Shareholders Interests Just as It Benefits the People and Country.
We Strives to Be the Partner of the Choice in Life of Our Customer, Employees, Business Partners and Other Social Members of the Community by Offering Not Just Our Products and Services but Also Offering Partnership in Every Area of Life. Because Our Customer Are Our Number One Priority!
Foldable Grill Panggangan Lipat

Every Product From Logam Jawa ® Maspion Made With High-Quality Material. Strong, Durable and Food Save. If You Need a Help Please Dont Hesitate to Contact Us by Click Link Below.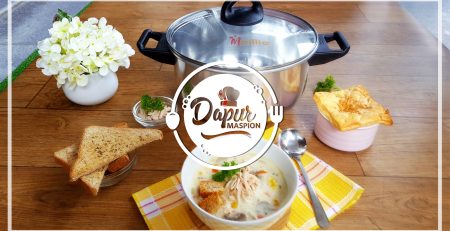 Maret biasanya menjadi puncak tertinggi musim hujan, gak salah... read more