We Makes
, With High Quality Material
Logam Jawa is a part of Maspion Group. Manufactured product with brand Jawa®, Colan®, Alcor®, Mikado®, Mazaya®, Maslon® and Maslon Grill® with thousands of products.
Being one of the largest consumer durable goods producers in the world, Logam Jawa posseses strong expertise in marketing and manufacturing wide series of quality houseware, kitchenware, bakeware and home appliances. It has an established and extensive distribution networks both domestically and internationally trough distributors, agents, or retailer.
Logam Jawa believes that corporate social responsibilities is part of corporate culture and begins at home and belongs wherever it operates. This serves shareholders interests just as it benefits the people and country.
We strives to be the partner of the choice in life of our customer, employees, business partners and other social members of the community by offering not just our products and services but also offering partnership in every area of life. Because our customers are our number one priority!
Panci Acerola Single Handle

Panci Acerola Single Handle for boiling vegetables, making sauces, or cooking grains and pasta. Durable, good quality and heat distribution. Because aluminium is the best heat conductor for kitchenware.

---

Made from MASPION Aluminium which has been through anodize process, making cookware more durable, no-rust and easy to clean.
Using the lid brings the contents of the cookware to a boil faster, so that you can save time, energy and money while lowering your environmental impact.
Steam vent reduces pressure so that food does not easily boil over.
Handle and Knob made from phenolic. Will not conduct heat and will not melt.
Not recommended for use in induction stoves and electric stoves.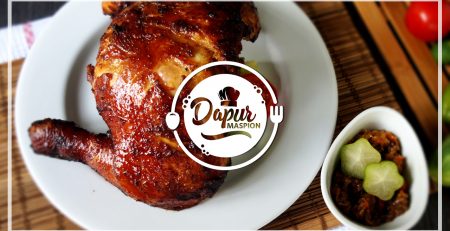 Lembut dan gurihnya daging ayam bakar, dipadu dengan pedas... read more