Pan is one of the cooking utensils which needed most, especially for boiling or sauteing food. Cheap aluminum pans are an alternative because they heat faster, so the cooking process is faster. But still, before buying, Maspion Families must pay attention to several things so that the pot works and makes cooking in the kitchen easier.
4 Tricks You Must Do Before Buying a Pan
The following four tricks can be applied by Maspion Families before deciding to buy an aluminum pan. Starting from the needs, the multifunctionality, the level of durability, trusted places to buy. That way, Maspion Families will get their suitable cookware.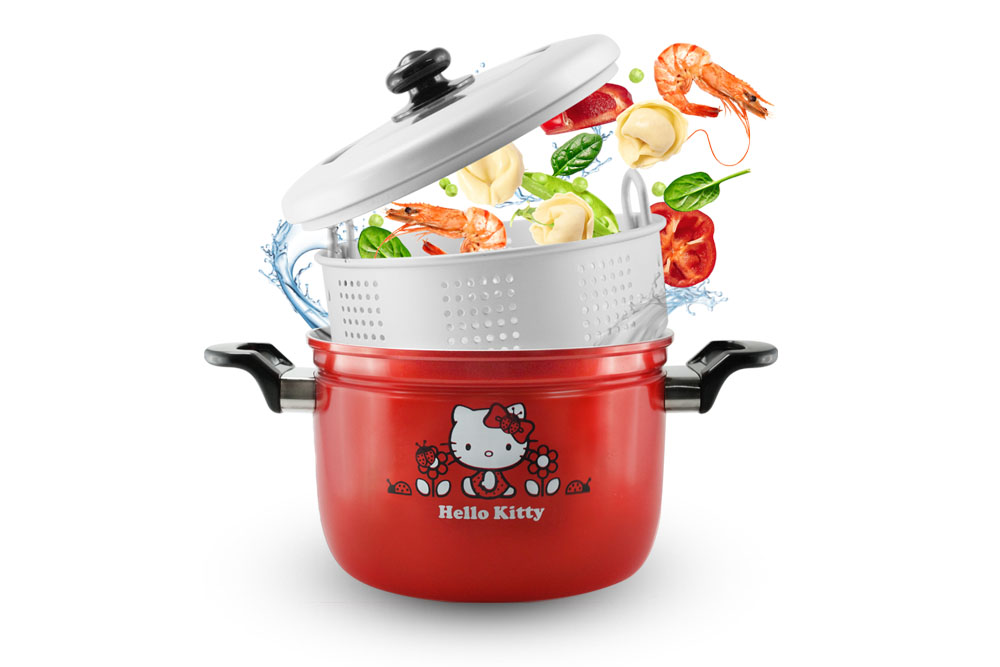 The first trick is knowing what the pot is for, whether boiling or sauteeing. Because today many types of pans are sold, if you don't know your needs, you will be confused when you have to choose. In the end, you could even buy a pan that is not needed.
Choosing an Aluminum Pan Set like the Mikado Nisuka Pot or Mikado Evilus Set can be the best choice. Because the saucepan can be used for boiling, the frying pan can be used for frying. Very economical, right?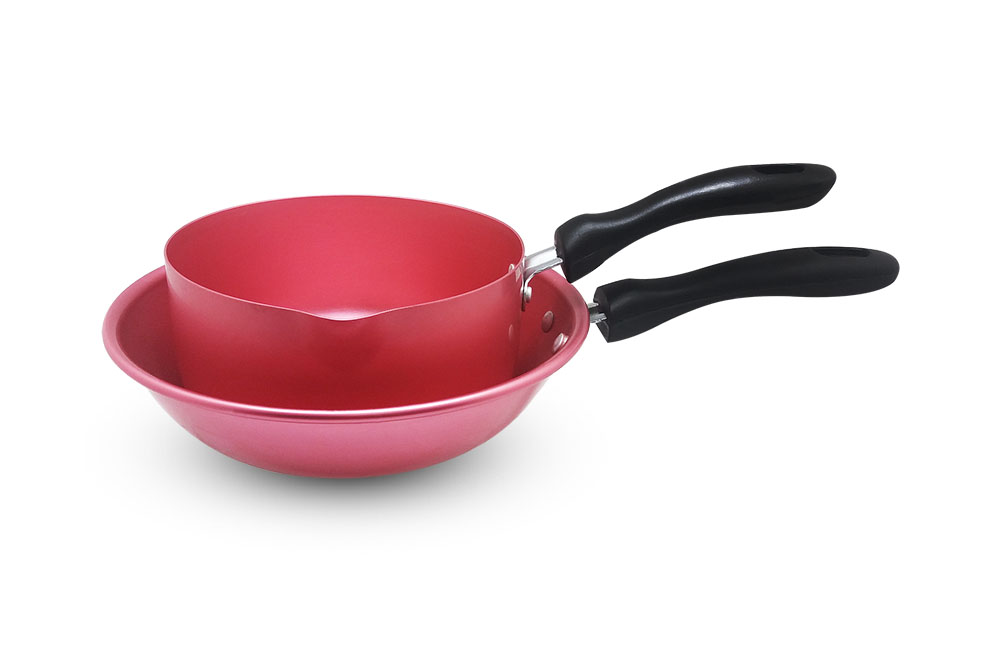 Maspion Families should also know to which extend the durability of the pan. Pans produced by Maspion Logam Jawa are known to be durable and strong even when used for cooking every day. Maspion Logam Jawa brand has been known from generation to generation as the number 1 brand in mind for cookware and household utensils.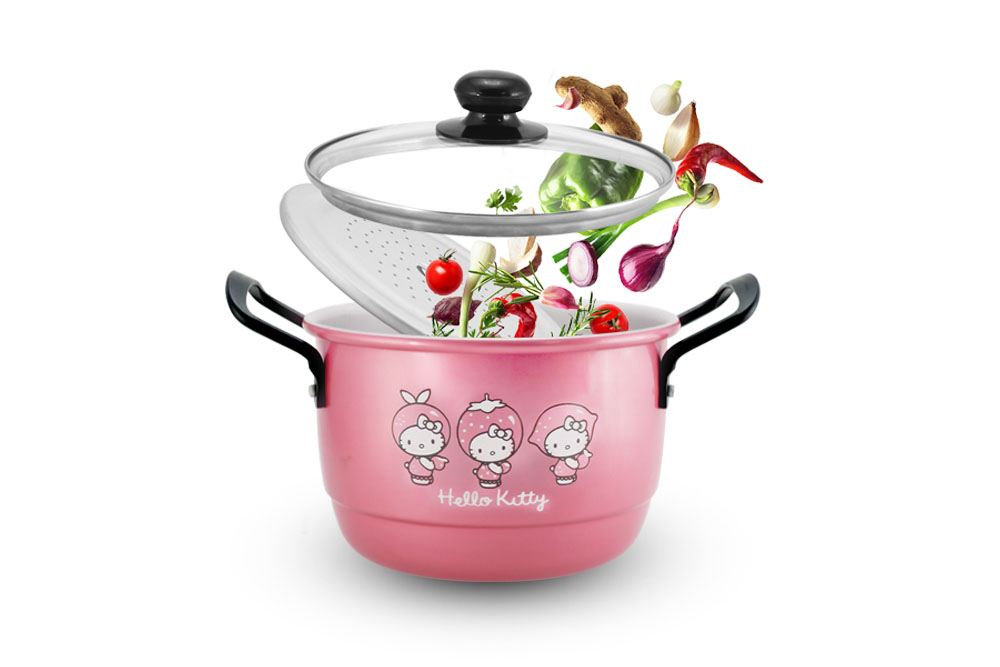 Housewives usually look for all-in-one products, this means that an aluminum pan can be used for various cooking methods. It's a good idea for Maspion families to choose a multifunctional aluminum pan with a long handle and a medium size. Choose a pan that can be used for boiling water, cooking noodles, heating dishes, and even frying in times of urgency, Yukihira Colan Pot from Maspion Logam Jawa for instance.
For the needs of boiling and steaming, Maspion Families can buy Multi-Purpose Steamer (Pancaguna) products. This pan serves as a multi-function cookware that can be used for various purposes in the kitchen such as steaming, cooking vegetables, cooking rice, and making cakes.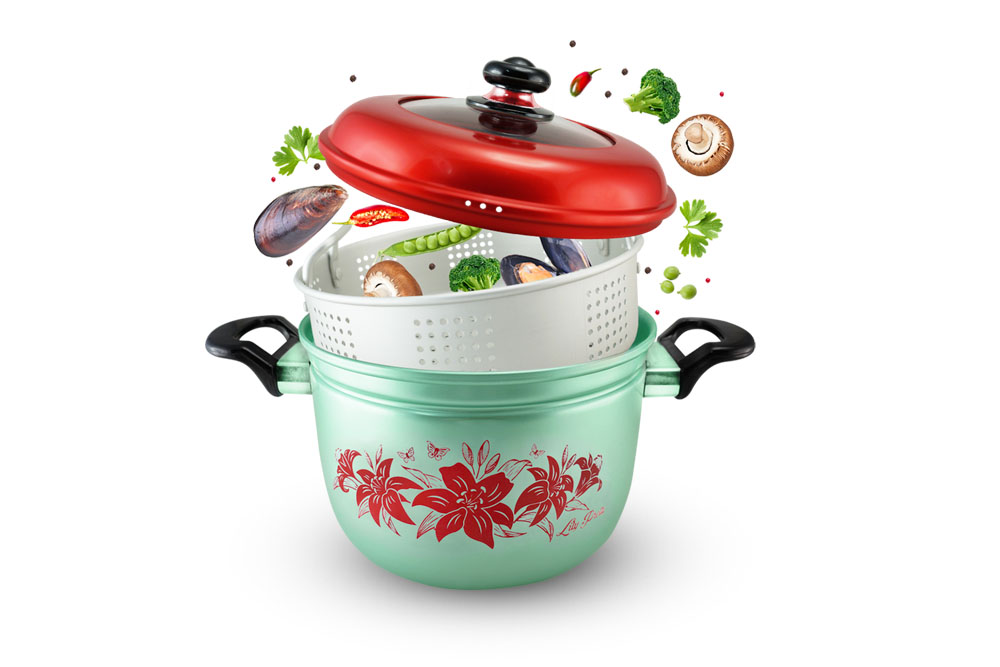 Don't buy an aluminum pan carelessly just because it's cheap. You still have to consider where to buy it. It is better to buy at a home supply store that has guaranteed quality goods, so even if it's only an aluminum pan, you will still get quality products at affordable prices. Buying at the official store is one of the right choices. If you want to buy online, Maspion Families can buy at the official store here.
If you have applied the above tricks, it is guaranteed that you will bring a cheap aluminum pan home. Cooking will be more fun, faster and the food remains healthy and nutritious to be consumed. If Maspion Families think that this article is useful for housewives or cooking lovers, don't forget to share on social media so that more and more people can get quality and cheap pans.
Panci Kenyonabe Double Handle is a Steamer from the Mikado brand of Maspion Logam Jawa. Multi-function cookware that can be used for various purposes in the kitchen such as steaming buns, boiling vegetables, cooking rice, and baking cakes.
---
Made with MASPION Aluminum which has gone through the anodizing process. Making aluminum more durable, food-safe and easy to clean.
The aluminum strainer is designed to be easier to lift when the food is done.
Equipped with an aluminum lid, making food cook evenly and faster, saving time and energy.
Equipped with a comfortable phenolic handle and knob, will not deliver heat when held while cooking.