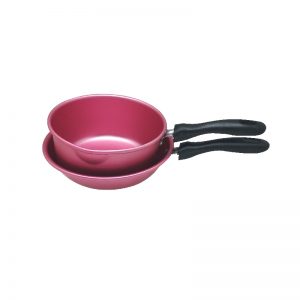 Pinka Set Pot – Pink (Panci + Frypan) is a Fry Pan & Milk Pan from the Mikado brand of Maspion Logam Jawa. Great for reheating soups, making sauces, cooking grains, or boiling vegetables. Suitable for everyday cooking which requires a fast and practical process.
---
Made with MASPION Aluminum which has gone through the anodizing process. Making aluminum more durable, food-safe and easy to clean.
Equipped with a comfortable phenolic handle, will not deliver heat when held while cooking.